Warning:
NEVER scan a computer you do not own or have the owner's permission to scan.



- Last Review: June 13, 2012
Home > NetScanTools Pro > Technical Details > Country to IP or ASN Tool
Country to IPv4, IPv6 or ASN Mapping Tool Description
The Country to IP or ASN Mapping tool is a database lookup tool designed to help you determine the IP addresses or ASNs allocated or assigned to a specific country. This tool is useful to persons maintaining a firewall, web server or mail server who need to block portions of countries that they believe cause problems.

This tool accesses a local database and we update the database with each release. It is similar to the IP to Country tool.
Screenshot of Country to IPv4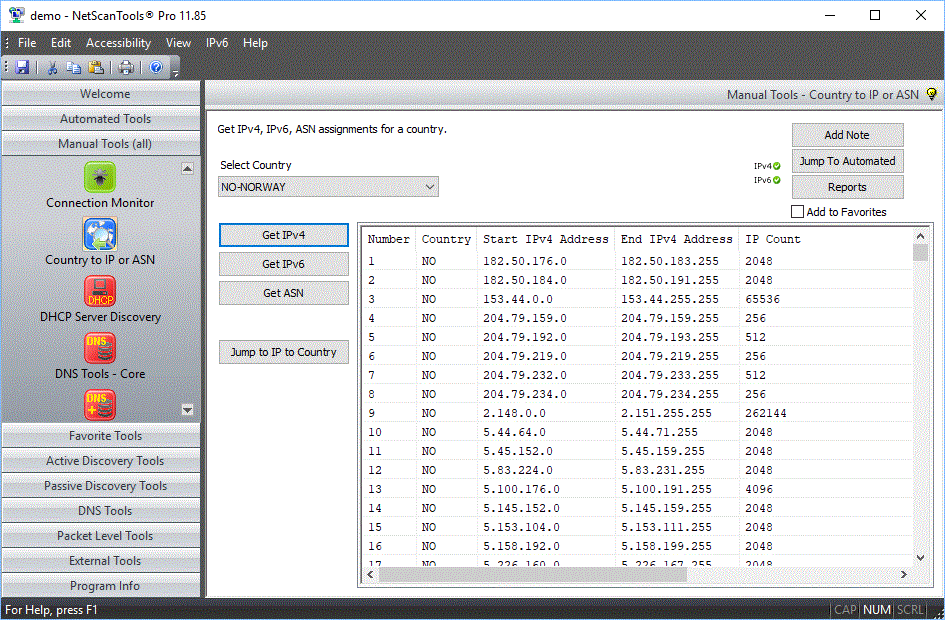 Screenshot of Country to IPv6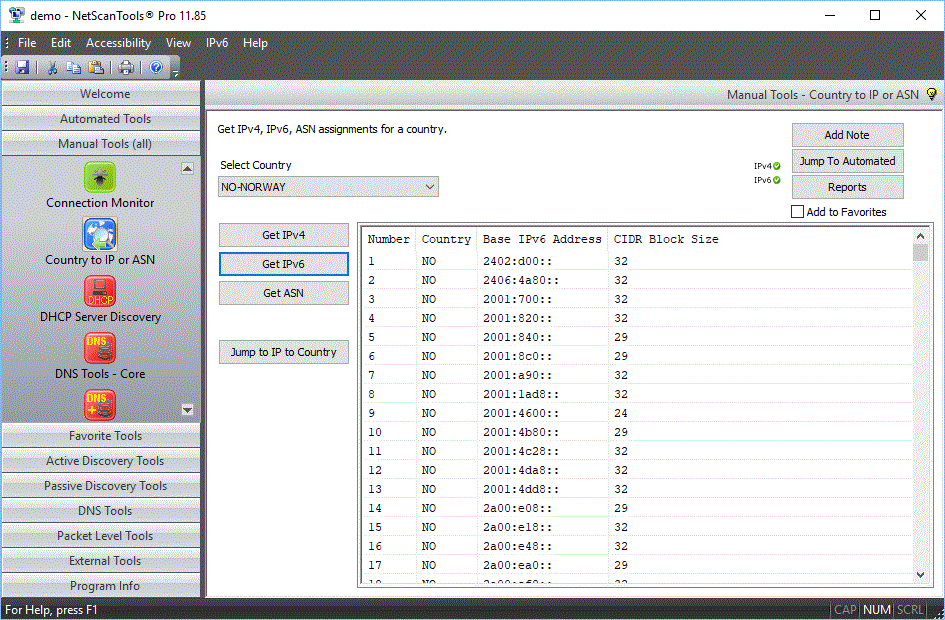 Screenshot of Country to ASN (Autonomous System Number)