Office Hours and Time Zone Information

Our office hours are 8 am to 5 pm PST (UTC-8) Monday through Friday (except holidays)



How to contact NetScanTools.com by phone, email, postal mail or social media.
Telephone Numbers
Please note our office hours and current time to the left.
Sales and Support: (360) 683-9888
FAX:
Email Us
(Privacy Policy)
We will email you a response within one business day or less of your submission. If you DO NOT receive a response by the next business day, please check your SPAM quarantine folder for email from netscantools.com. Our email messages are sometimes detained by spam filtering software.
Links to email forms...
Postal Mailing Address
Northwest Performance Software, Inc.
PO Box 1375
Sequim, WA 98382-4322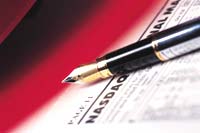 Contact Hints



Please leave a message on our voicemail if you are not able to reach us. Tell us your name, phone number and the reason you have called. We will return messages from US/Canada. If you are from outside those countries, please leave your email address so we can return your call via email---and you can always email your question (see the Email Us section on this page).